Although the past week has been busy, it's also been enjoyable and entertaining, with stops at the Mondrian for a Coachella-themed fashion show put on by stylehaüs on Thursday night, as well as shows by Betsey Johnson, Vilorija, and Dina Bar-el as part of L.A. Fashion Weekend on Friday night. Below are the looks that caught my attention and spoke to my personal style. (I was going to share these photos on my other blog The Key To Chic, hence the © 2012 thekeytochic.com notices.)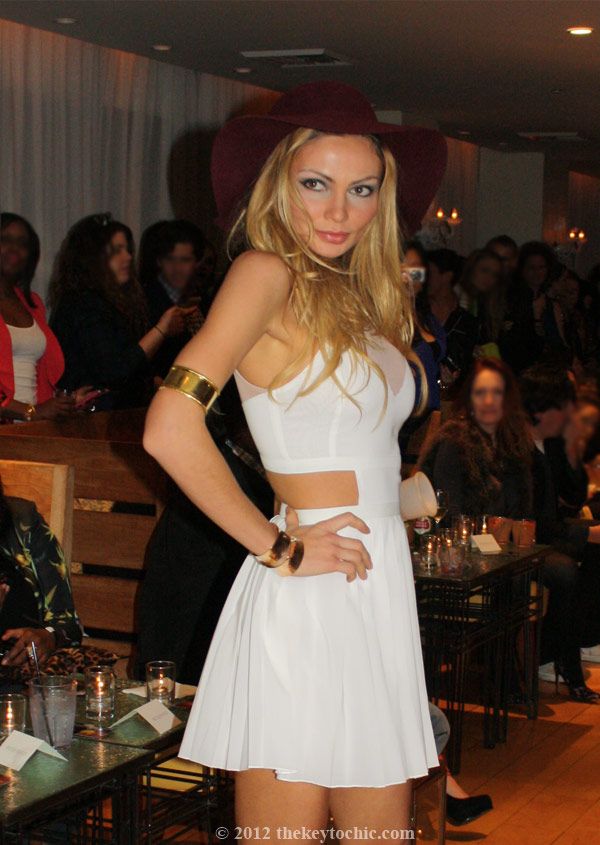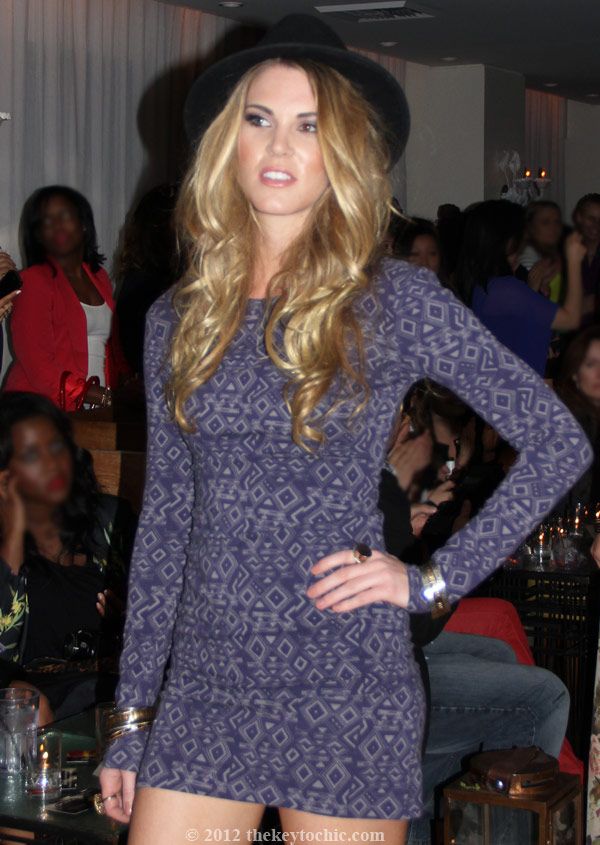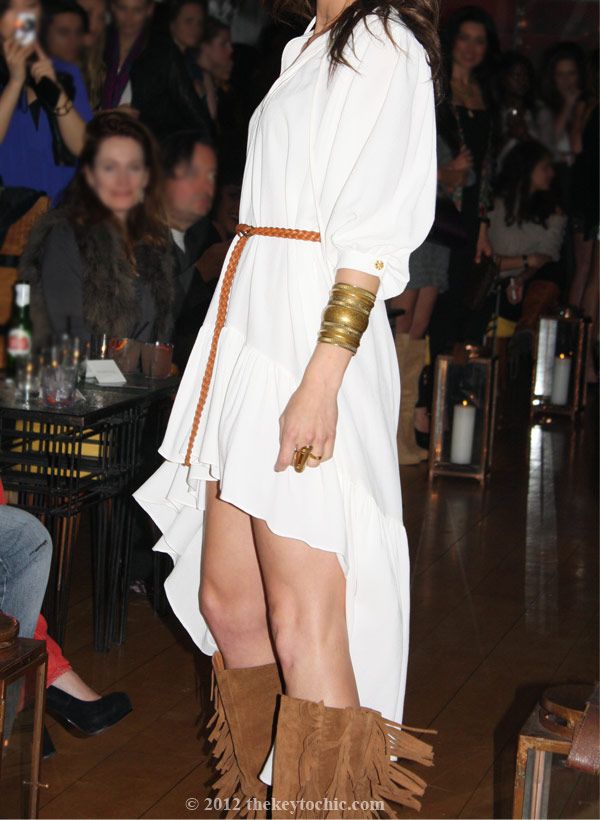 Cut out dresses, bohemian accessories, and spring prints dominated the stylehaüs show (pictured above), and my favorite look was the white Odylyne dress and fringe boots pictured above. The looks were so perfect for carefree dancing in the desert.
Mikey Koffman, the brains behind L.A. Fashion Weekend and The Gallery Los Angeles. I could not take my eyes off her studded boots.
A Betsey Johnson show never disappoints, as the models are smiling, the clothing is playful, and the accessories are quirky. The blue printed dress, floral trousers, and floral maxi dress pictured below would easily streamline into my wardrobe, while the pink and purple dress with black petticoat would require a fancier occasion.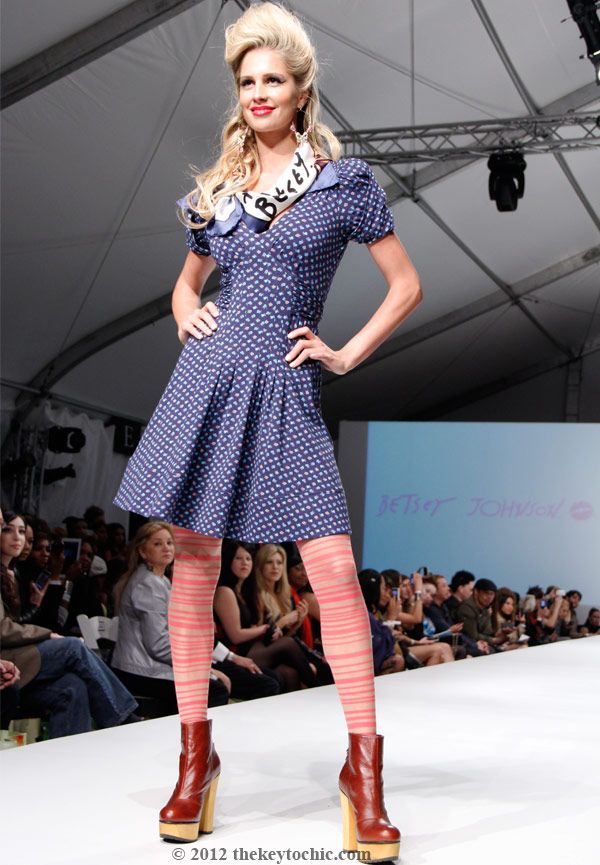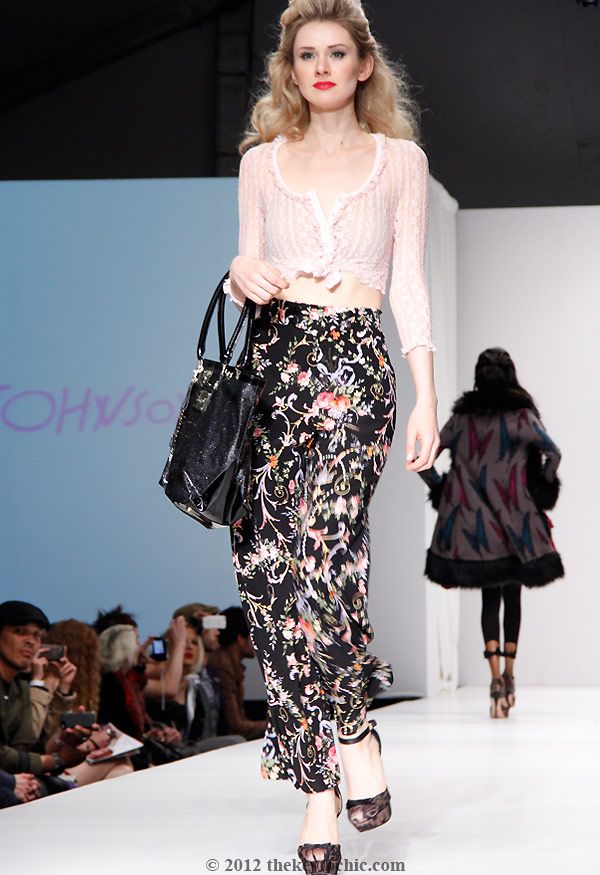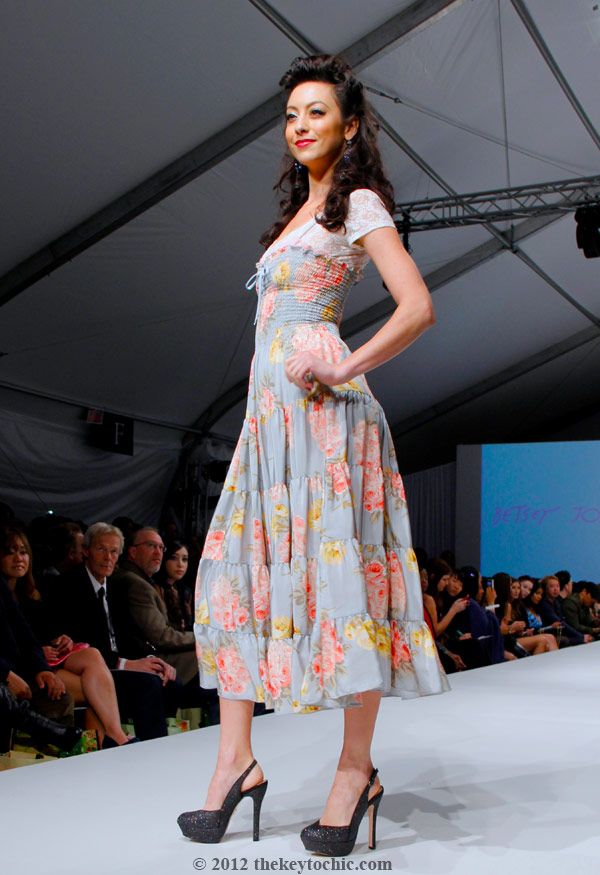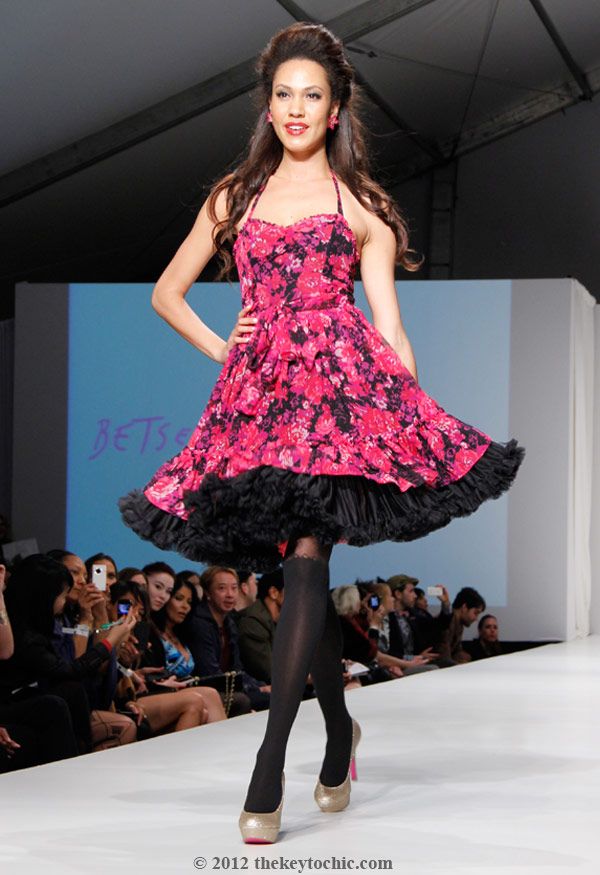 Dina Bar-El's collection showcased glamorous gowns, retro silhouettes, and luxe fabrics. I fell for the asymmetrical dress (pictured just below), and I also gravitated toward the white draped back dress, red one-shoulder govn, and blue lace.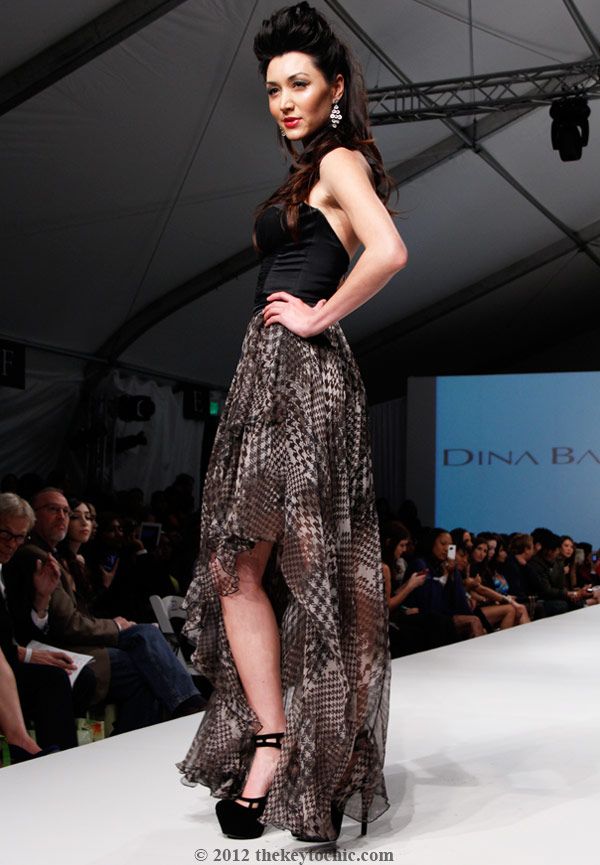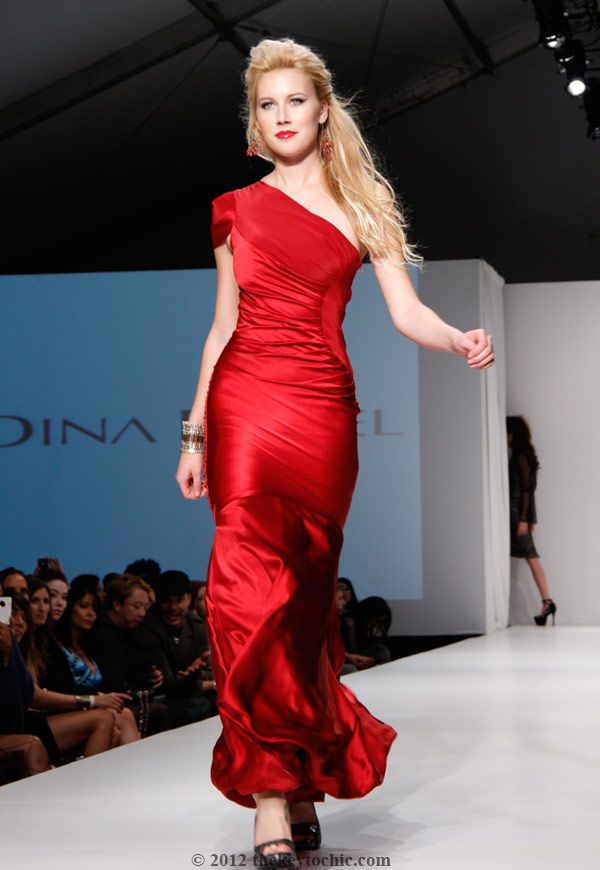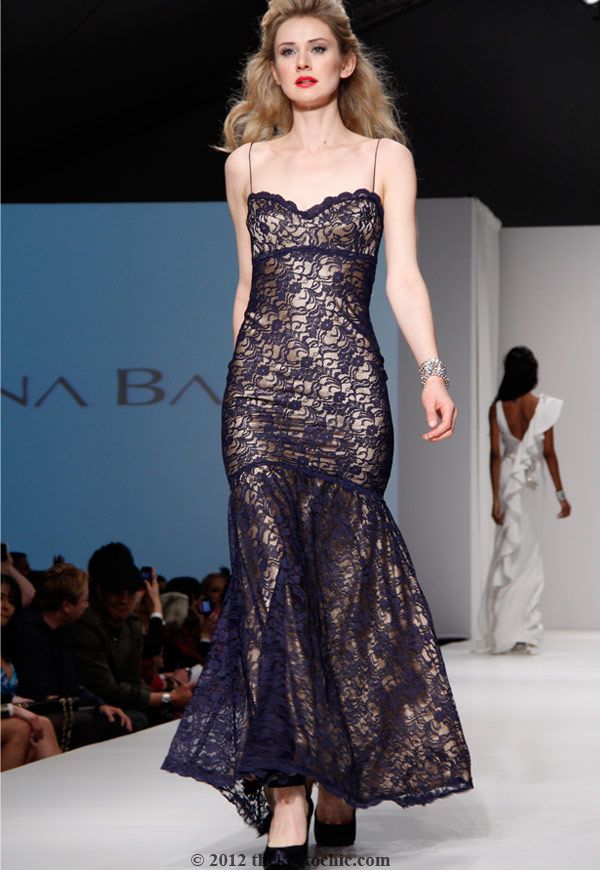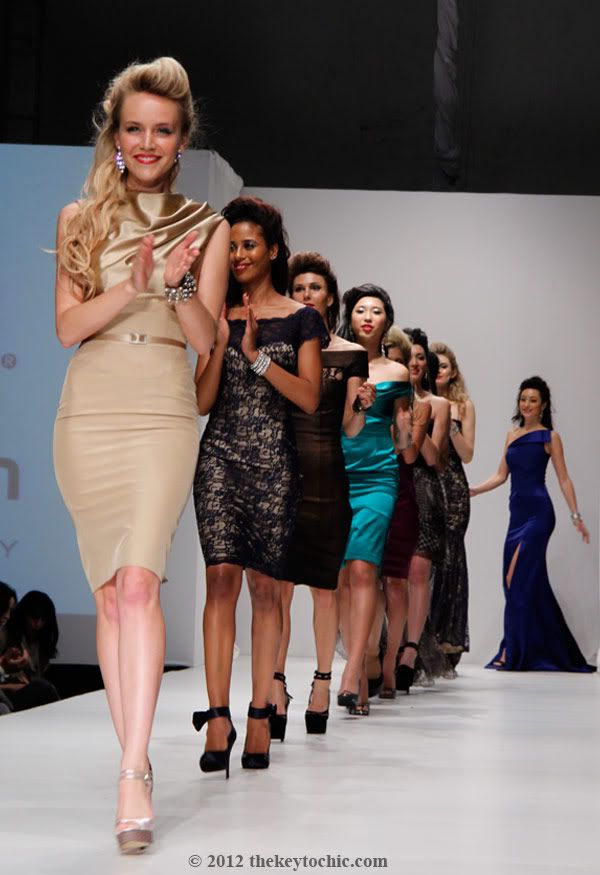 The
Vilorija
collection featured a lot of shine, thoughtful details, and flirty party looks. I can imagine the sheer mesh black dress on any number of girls who are seeking a fun nighttime dress that's both sleek and seductive.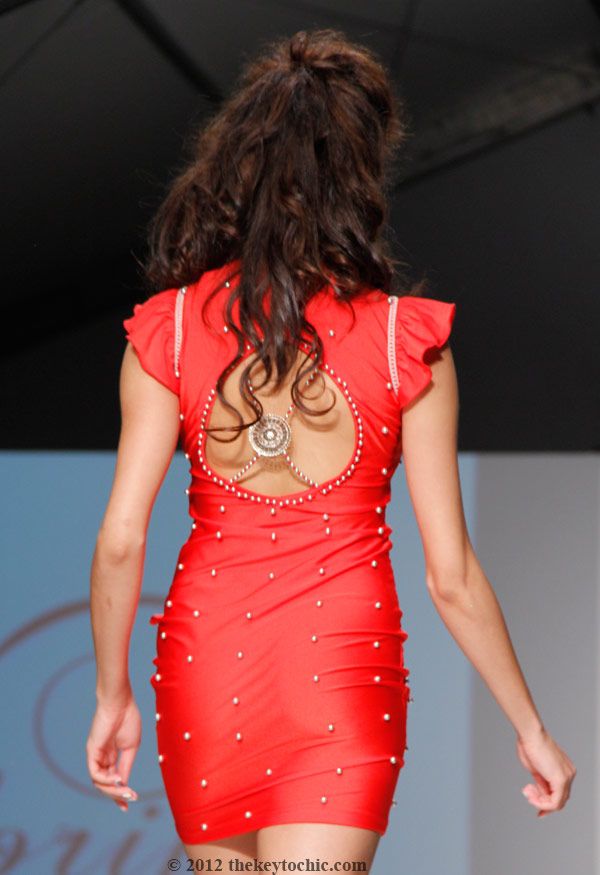 » Read More...